25 May
Congratulations to Rachel, winner of the Stanley Steemer gift card!
As you may know, David and I are living with my parents right now while our renters finish out their lease in our house. We rented out our house when we moved from Dallas to New Jersey. The renters signed a two year lease, and we were thrilled. We had no idea we'd only live in Jersey for 13 months!
I received a Stanley Steemer gift card through MyBlogSpark, and I was happy to be able to use it to have my mother's stairs cleaned. We'll be moving out in just a few weeks, so I thought it was a great way to say thanks to my parents for letting us live with them.
Here's Henry on the stairs before Stanley Steemer cleaned the carpet.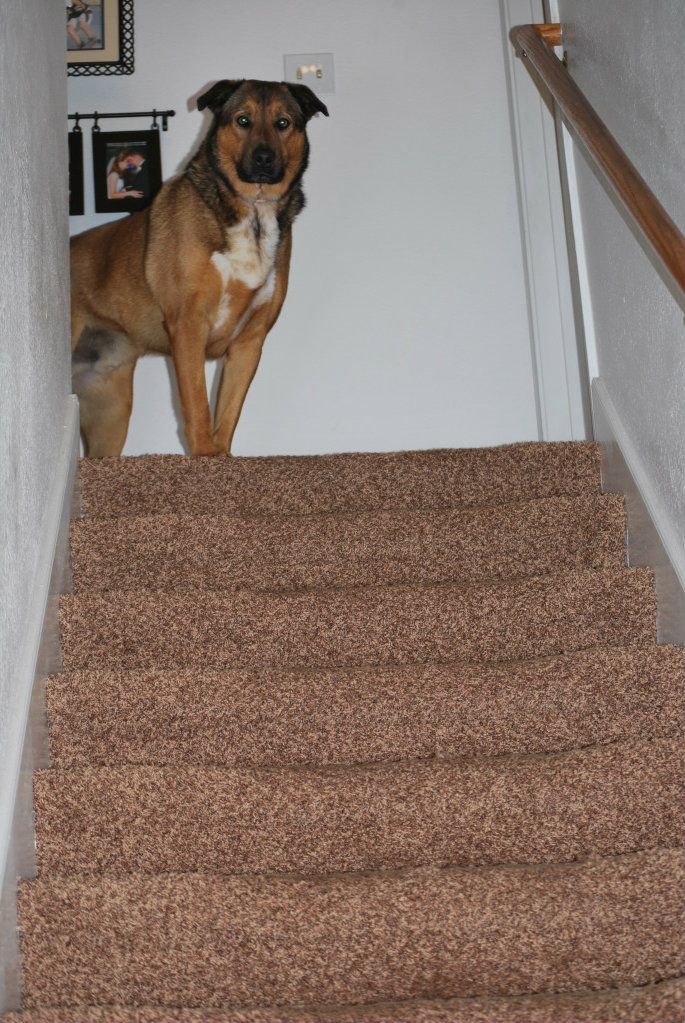 And here's Henry on the stairs after the Stanley Steemer team raked up all his fur and steamed the carpet.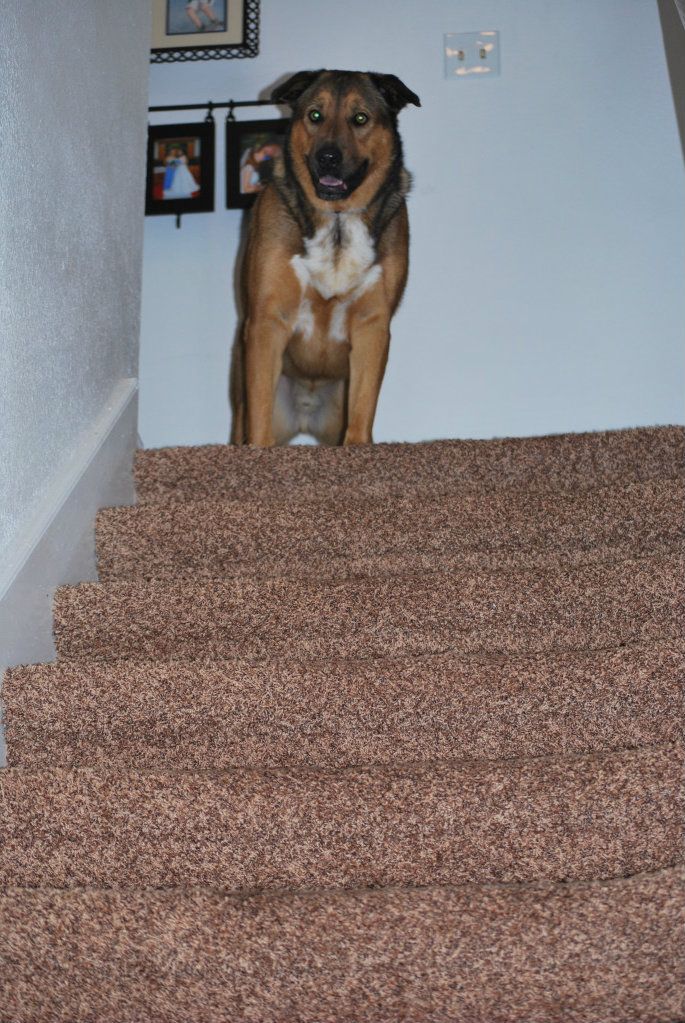 The folks at Stanley Steemer were very polite and courteous. The carpet looks and feels much better, and I know it's clean. Mom and I are pleased knowing Stanley Steemer got rid of the germs.
But did you know Stanley Steemer cleans more than carpet? They clean tile and grout and air ducts, too!
Here's the info from Stanley Steemer:
Despite their good intentions and best efforts, Americans doing their spring cleaning might make the home look or smell better on the surface, but vacuuming and cleaning machines only remove some of the dirt, dust and particulates that cause allergic reactions. In a recent national poll commissioned by Stanley Steemer, the nation's largest deep cleaning service, nearly half of respondents predicted spending less than four hours total on this year's spring cleaning. But only 19 percent reported having ever used a professional for cleaning.
To combat this difficult allergy season this spring plus truly make your homes clean, consumers should consider a deeper cleaning twice a year by the professionals at Stanley Steemer.
Not just for carpet cleaning, Stanley Steemer's expertise extends to hardwood, tile, air ducts, water damage restoration, and more!
Stanley Steemer's proprietary equipment and cleaning processes remove more than 98% of dry soil from floors
With over 70 branches and 220 franchise locations in 48 states, Stanley Steemer services 95% of the country
You could win a $100 Stanley Steemer gift card! Just leave a comment telling me what area you'd have cleaned if you won the gift card.
For bonus entries you can like Stanley Steemer on Facebook or A Young Wife's Tale on Facebook.
But hurry! This giveaway ends June 2. I'll select one winner using random.org and notify the winner by email. The winner has 48 hours to respond before I select a new winner.
Disclosure: The gift certificate, information, and additional gift pack have been provided by Stanley Steemer through MyBlogSpark.
Related Posts: